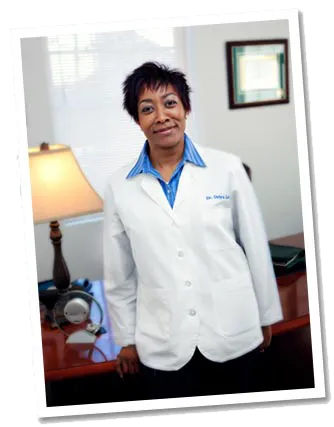 Dr. Debra Womick Lee, D.P.M
Dr. Womick Lee is a native of Hampton Roads, Virginia. After graduating from York High School, she obtained her B.S. degree from Virginia Commonwealth University and her D. P.M. degree from the Ohio College for Podiatric Medicine. She completed her podiatric medical residency at the Wychoff Medical Center in Brooklyn, New York.
Dr. Lee remains current with the latest advances in podiatry by attending national seminars and workshops, and through personal contact with prominent podiatrists throughout the country. She is affiliated with Mary Immaculate Hospital and is board certified.
Certifications:
- American Board of Podiatric Othopedics and American Board of Podiatric Medicine – Diplomat
- American Board of Multiple Specialties in Podiatry – Diplomat
- American Association of Wound Mangement – Wound Care
---