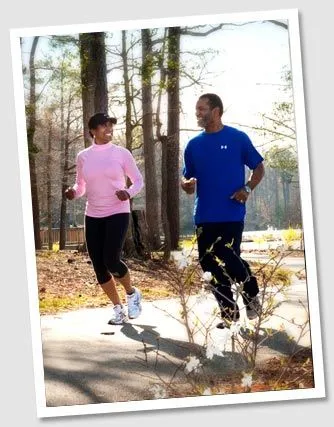 How to buy a running shoe Before you buy a running shoe, you should know that there are many options, and there are certain types that are the most beneficial and supportive for your feet.
If you have feet with high arches, you may roll your feet in an outward fashion as you run. Regular running may cause your arches to fall, so measure your feet consistently as they will change in length.
For a running shoe, find one that absorbs shock and has a soft midsole. Cushioned and flexible running shoes are often best. If your feet are normal, you have more options, but don't pick ones that are described as "stable" or "rigid," as these shoes are best for flat-footed people. Motion control, however, is beneficial for people whose feed tend to roll inwards.
So how do you tell if your foot turns in or out? Easy. Examine your old running shoes! Place your current shoes on a flat surface. If the shoes tilt inward, you probably need a shoe with more stability. If it turns outward, you probably have a high arch and you need shoes with more shock absorption. Orthotics may be needed to correct a flat foot, but you should see Dr. Lee before you buy them to make sure.
Once you have found a shoe with the best qualities for your type of foot, sizing is also important. Your longest toe should have a small amount of space between it and the shoe. The width should also be correct and not be squeezing the sides of the foot. The heel should fit comfortably but not slip out of the shoe easily. Be sure to wear them for a while in the shoe store before you buy them.
For diabetics, picking out a shoe is important. Running shoes are the best because they do not have as many pressure points as other footwear. Always be sure to buy a size that is not too small. Extra toe space is better to prevent rubbing and irritation, which may lead to blisters. Shoe stores often carry different widths, so make sure that the fit is customized to your foot shape.
See Dr. Lee for any questions you may have about finding a running shoe ideal for your feet. She understands your running issues – she's been running for more than 15 years herself!